Anti Narcotics Cell
The anti-narcotics cell of the college has been constituted to guarantee a drug- free campus by prohibiting consumption or use of drugs and alcohol by students of the college, within or outside the college premises. The activities of anti-narcotic cell include organizing awareness programmes with the aid of government organizations, arranging campaigns,conducting seminars etc. The cell also monitors the entire campus to make sure its mission is executed in the right way. Dr. Jaseena T.P is the Convener.
| | |
| --- | --- |
| Convener | : Sri. Babu TP |
| Members | : Dr. Joobi V P |
| | : Smt. Dhanya Krishna |
| | : Sri. Rejish M T |
Anti-Narcotics Cell of Sree Narayana Guru College, Chelannur in collaboration with Family Health Centre, Iruvallur conducted a seminar to spread awareness among students on the harmful effects of tobacco. The seminar was conducted in connection with 'Tobacco Free Educational Institutions Campaign'. Dr Jaseena T P, (Assistant Professor & Head, Department of Arabic) Convener, Anti- Narcotics Cell of the College presided over the function. Shri Nishad (JHI, FHC, Iruvallur) delivered the welcome address. Classes were conducted in two sessions. First session was handled by Tomy Thomas, Health Supervisor, Thalakalathur. Shri Shafi, Excise Preventive Officer,Shafi Ex vice preventive officer.Chelannur Range....., conducted the second session on "Influence of Tobacco". He made an awareness among the students, by citing many incidents, on the harmful effects on tobacco and how use of tobacco spoils our future. The seminar was truly informative since it enlightened the students to be more responsible towards their future and society. The programme ended with Vote of Thanks by Dr Suma T K, Head and Assistant Professor, Department of Hindi.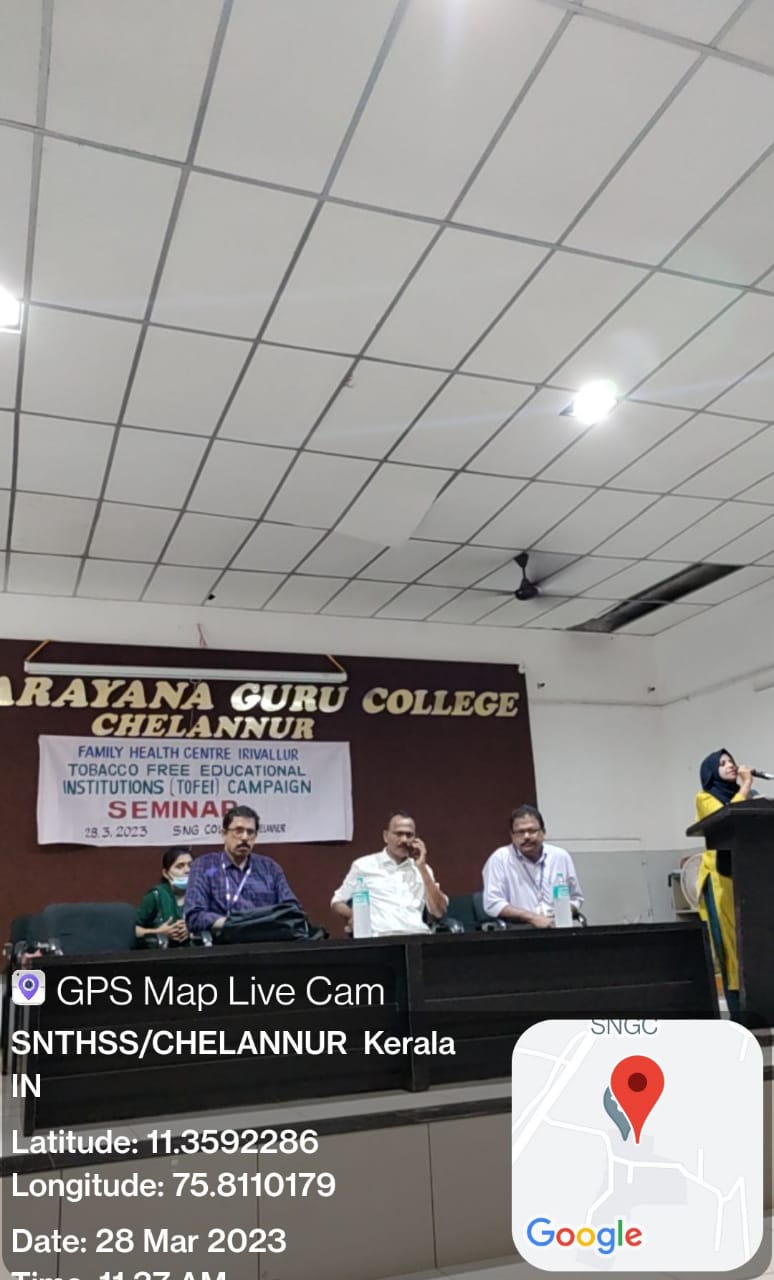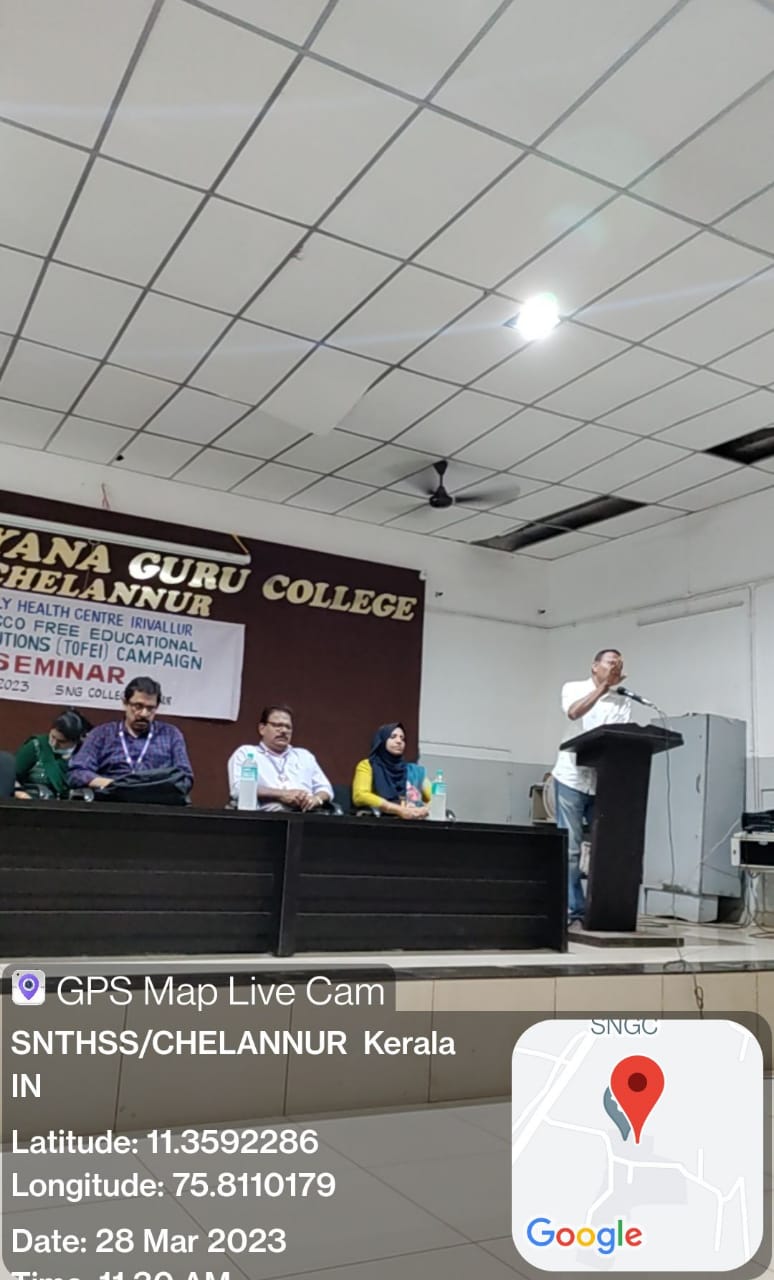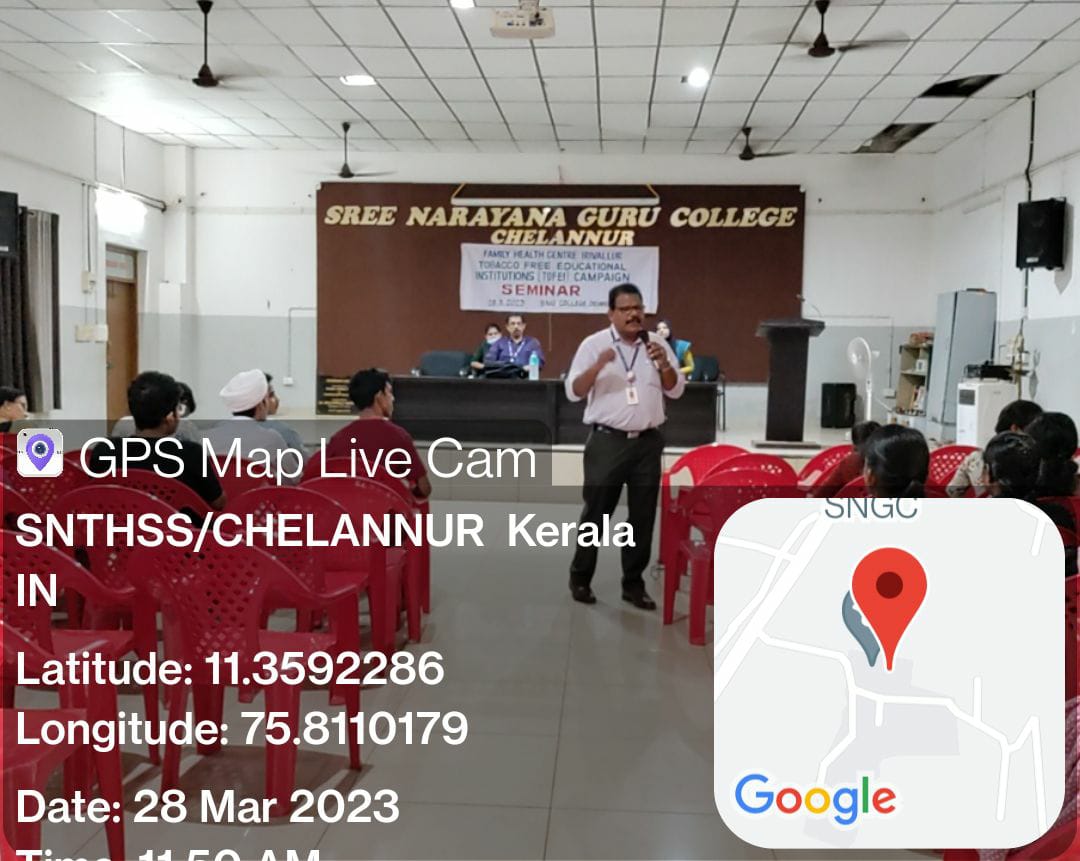 ---
Anti-Narcotic club in association with IQAC organized an awareness class of student on the topic "Drug Free Campus" on 12/2/2022. Sri. Shafi V, Preventive Officer, Chelannur was the resource person.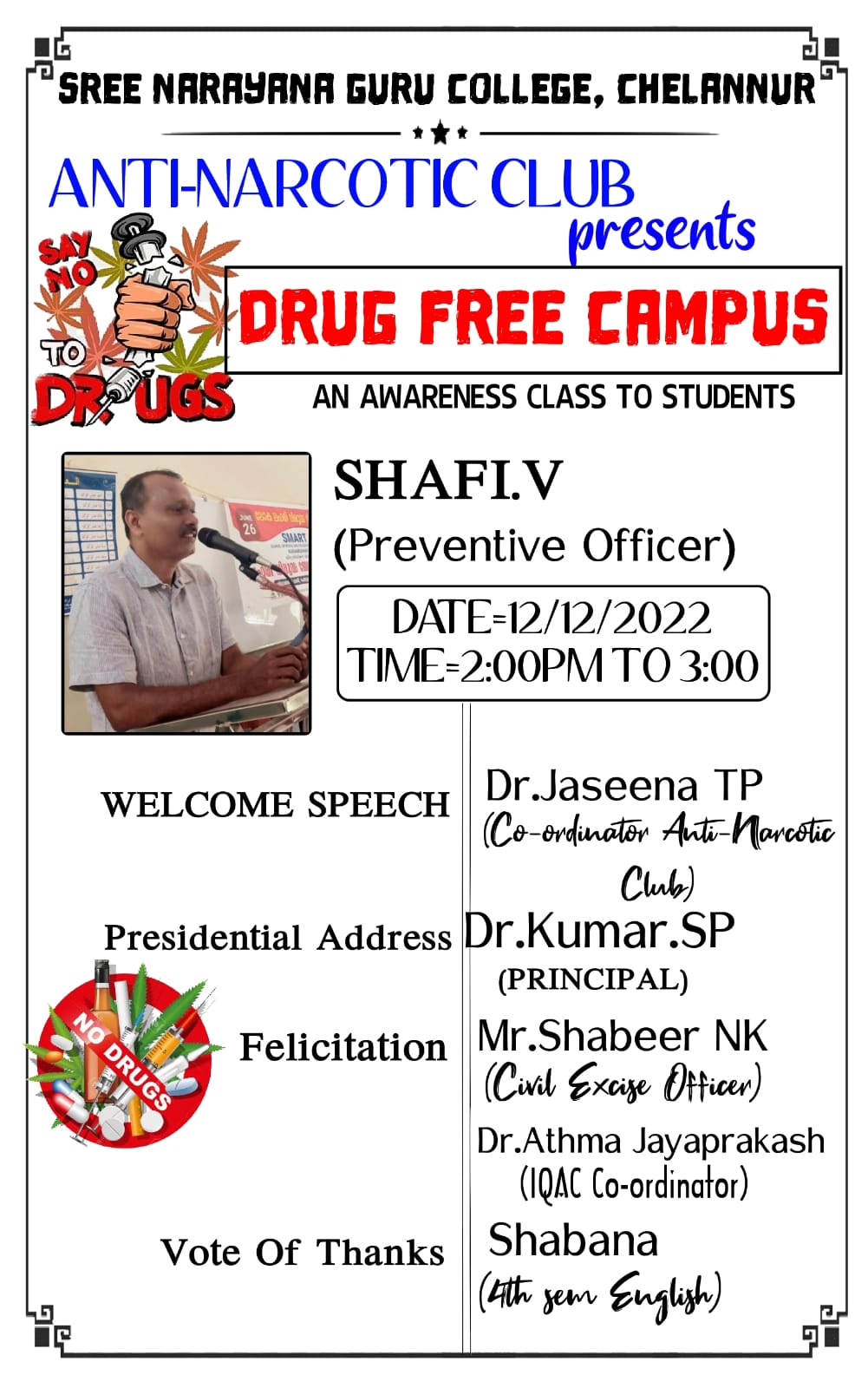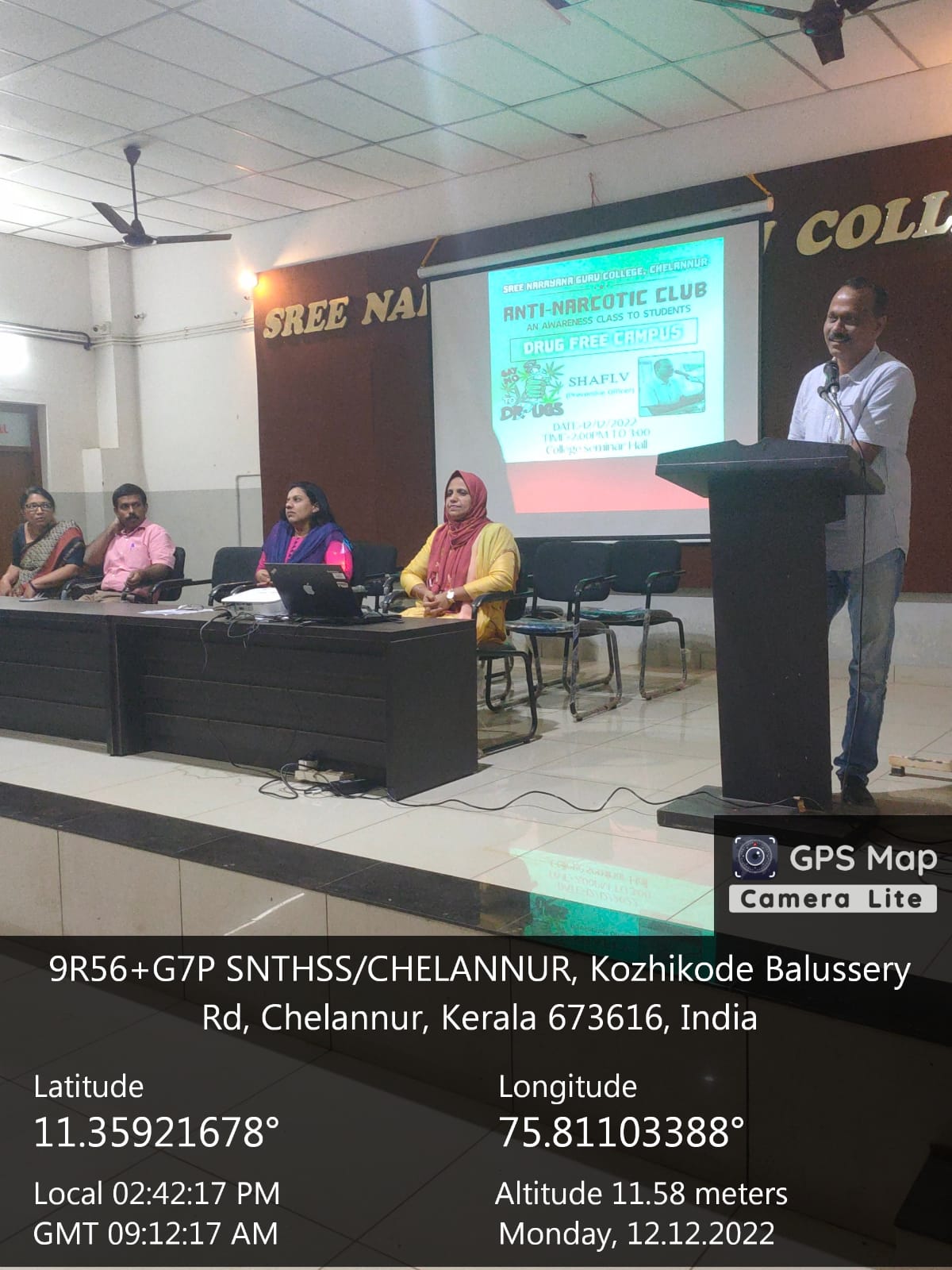 ---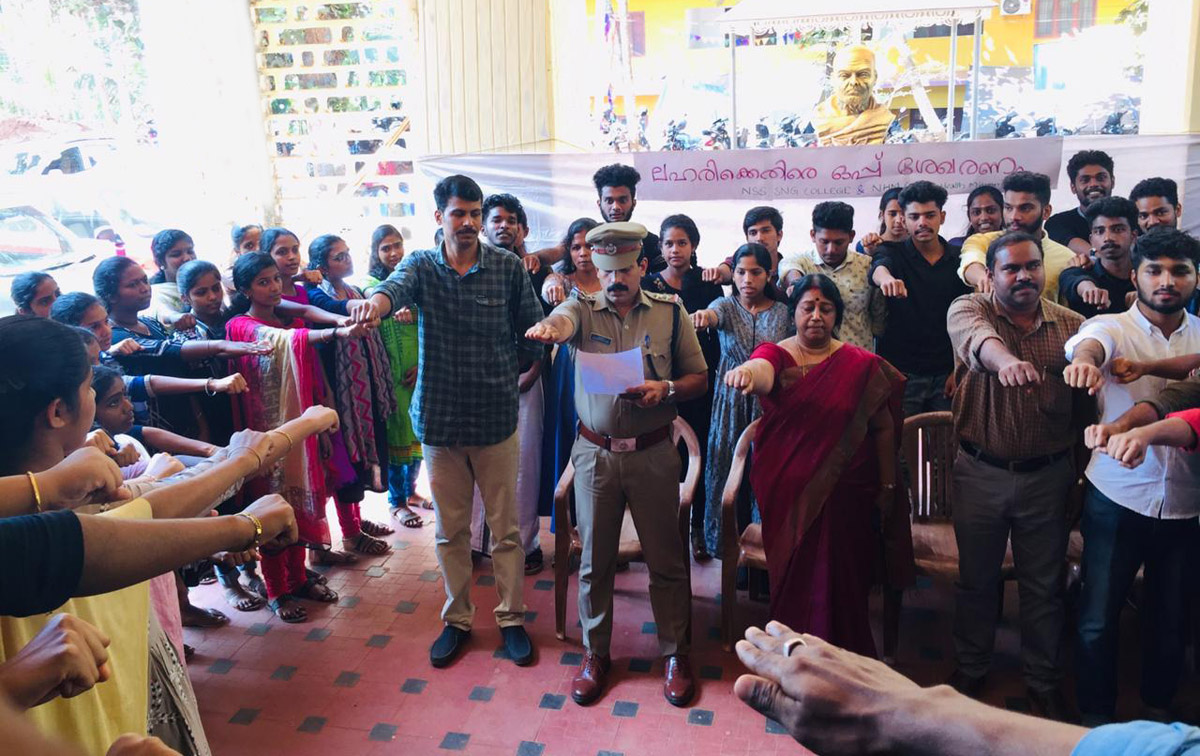 We keep close contact with the excise and police departments and arrange programs to make the students aware of the strong legal force working against narcotics.