---
RIPPLES ANNUAL MULTI-DISCIPLINARY SEMINAR SERIES
Ripples Annual Multi-disciplinary seminar series initiated by Sree Narayana College, Chelannur in 2018 to integrate multi-disciplinary perspectives and enlighten the younger generation through academic deliberations. The program is envisaged to be one of the milestones in the rich historical legacy of our college. This seminar series was initiated as part of the Golden Jubilee celebrations of Sree Narayana Guru College, Chelannur, every year the program is inaugurated with the cooperation of all the Nineteen departments of the college.
Faculty from all departments are included in the Committees constituted for the efficient conduct of the seminar series. A committee consisting of students is also formed to ensure their complete participation in the seminar and also to motivate them in organizational roles. Every Department chooses the best resource person in their prescribed domains. The inaugural ceremony is graced by the presence of eminent academicians and scholars. The sessions are chaired by heads of the departments followed by an interaction of participants with the resource person, which helps them to clarify their doubts regarding the topic. Students are encouraged to express their research interests and findings through paper presentations conducted during each seminar and best paper awards are given to encourage them. The seminar concludes with a valedictory ceremony, attended by distinguished guests, members of the management, students, and staff.
The Seminar series thus materializes the vision of empowerment through knowledge by our guiding light and patron Sree Narayana Guru and equip the students with the most advanced knowledge and diverse perspectives in multiple disciplines. The academic duty of the institution as a center for the creation and dissemination of knowledge is thus disseminated through the Ripples seminar series.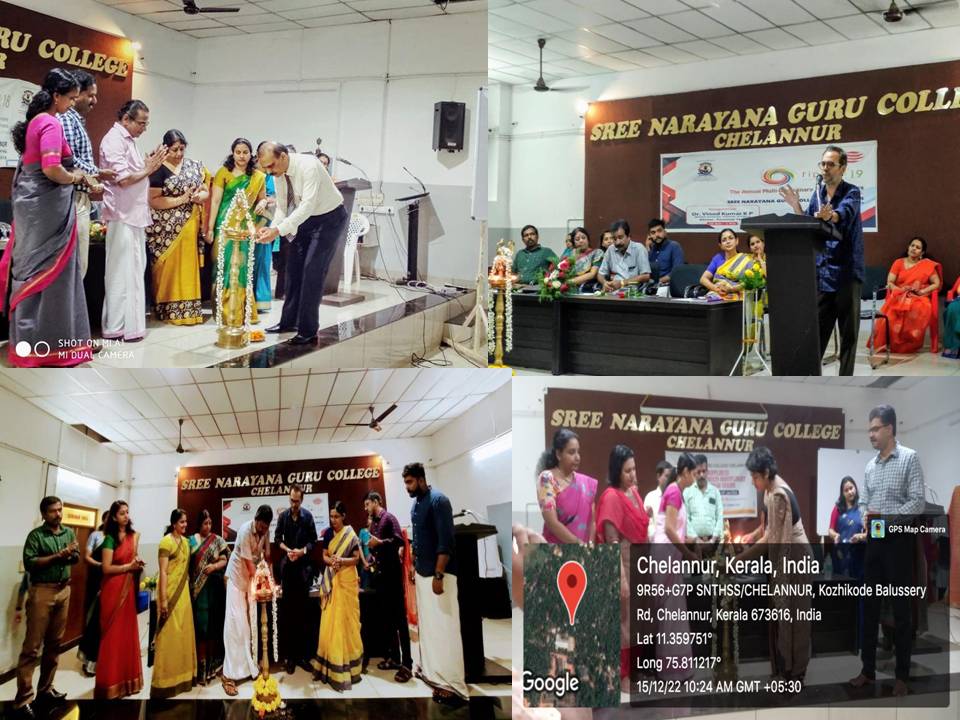 ---
ORGANIC FARMING PRACTICES
To learn what it takes to produce food for oneself, one's family, and others in the community, Sree Narayana Guru College Chelannur has initiated organic farming practices on the campus since 2017. Through the practice of Organic Farming students get an opportunity to explore sustainable food production practices through an entire growing season. This practice focuses on the scientific underpinning of sustainable and organic food production, with an emphasis on the critical thinking and observational skills needed to grow food using ecologically-informed methods. In addition, students learn the farm management and business skills necessary to operate a farm,  focusing on theory-to-practice topics ranging from seed propagation, to harvest, and onto the market.
The unused 50 cents of land near to ladies' hostel has been used for organic farming practices. Students with the support of the Jeevanai Program of the Government of Kerala cultivated different types of vegetables including brinjal, green chili, banana, tapioca, peas, cabbage, cauliflower, spinach, cucumber, elephant foot, colocasia, and ladies' finger in the campus. Through this practice, the students were able to create a green and sustainable campus with their sincere efforts and with the idea of ​​reviving the agricultural sector. All these activities were also supported by Chelannur panchayath members and the Village officer.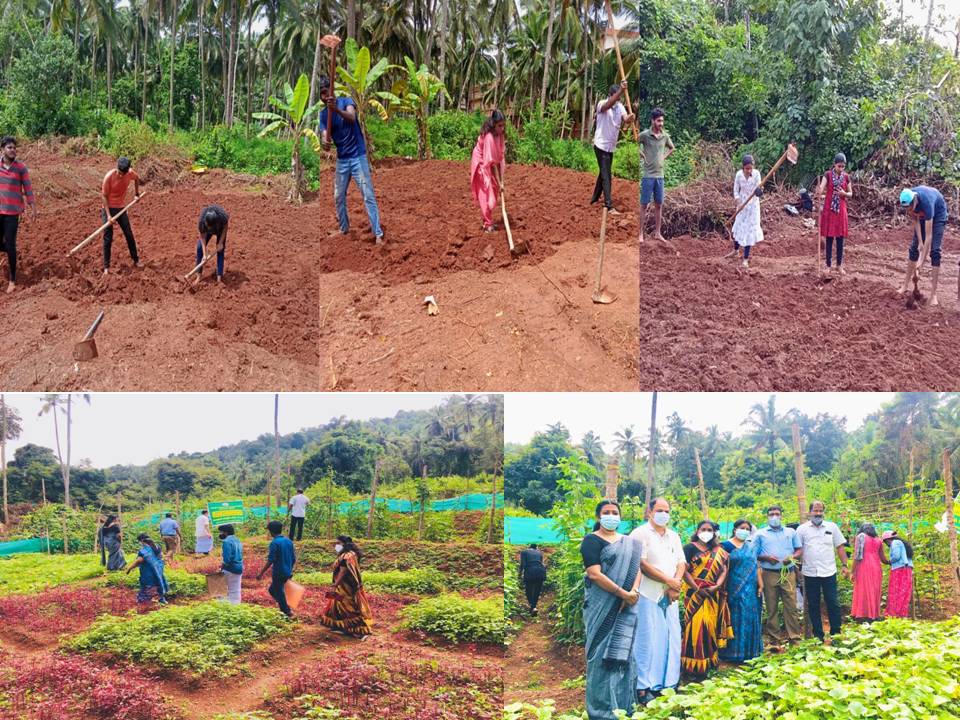 ---
Reports
| | |
| --- | --- |
| Best Practices of the Academic Year 2021-2022 | Download |
| Best Practices of the Academic Year 2020-2021 | Download |
| Best Practices of the Academic Year 2019-2020 | Download |
| Best Practices of the Academic Year 2018-2019 | Download |
| Best Practices of the Academic Year 2017-2018 | Download |
| | |