IGNOU Study Centre
---
The Study centre 83012 of the Indira Gandhi National University functions in our college. The centre conducts several UG and PG diploma courses of the IGNOU to enable students to undergo various study programmessuch as BA in Sociology, English, Economics and History, B. Com, M. Com. etc.
Induction meeting of IGNOU January 2023
Induction meeting of IGNOU January 2023 session students was held on 16/05/2023 at College Seminar Hall. Principal Dr. Kumar SP presided over the meeting. Dr. Prameela O Assistant Regional Director was the special guest. In the said meeting Rejish M T coordinator IGNOU. Welcome and thanks Babu TP assistant coordinator. The details of the courses were introduced to the learners by assistant regional director Dr. Prameela O and coordinator Mr. Rejish MT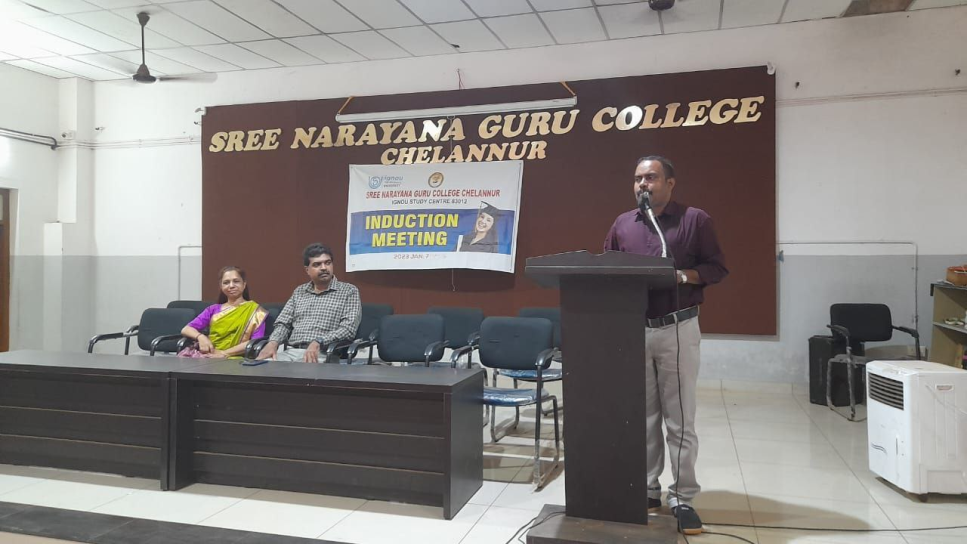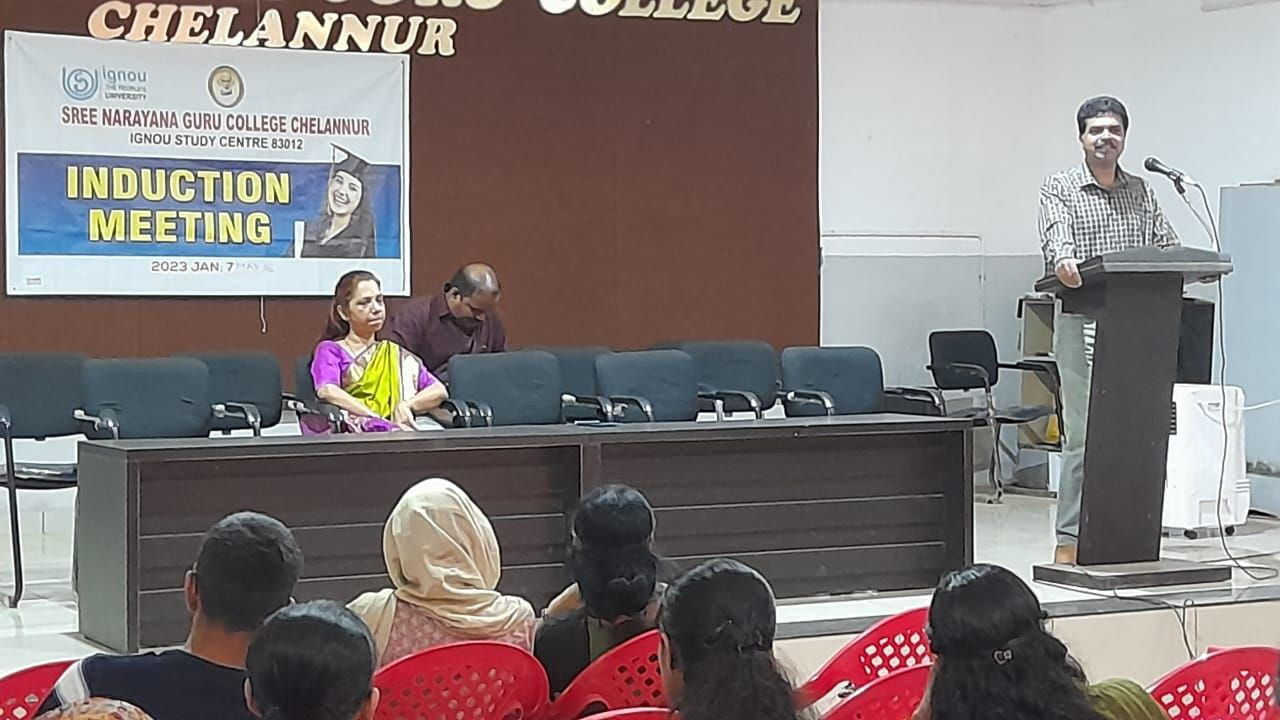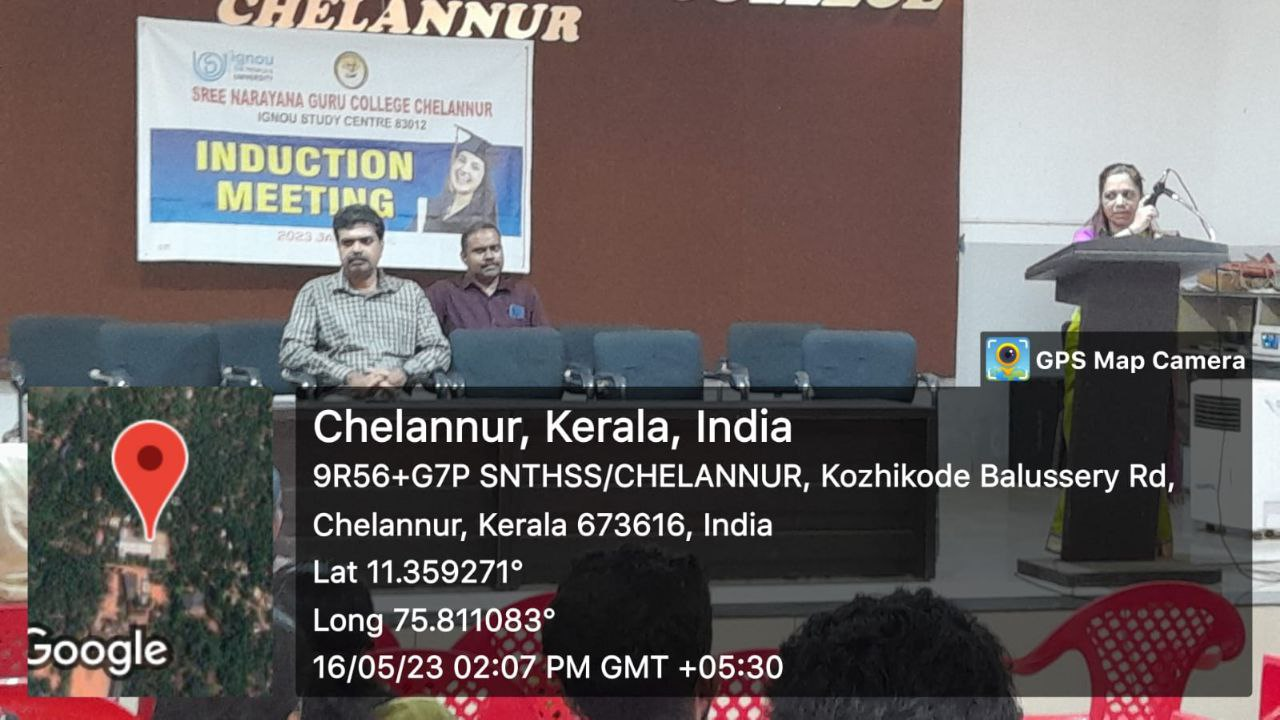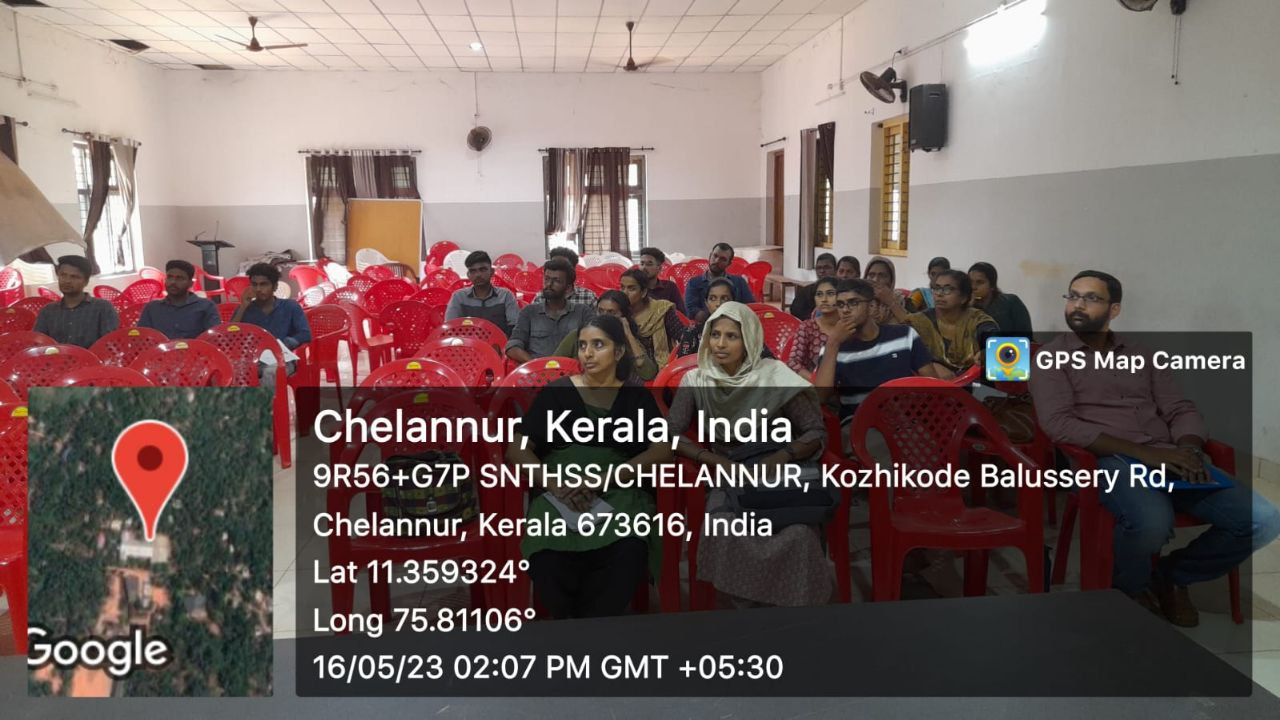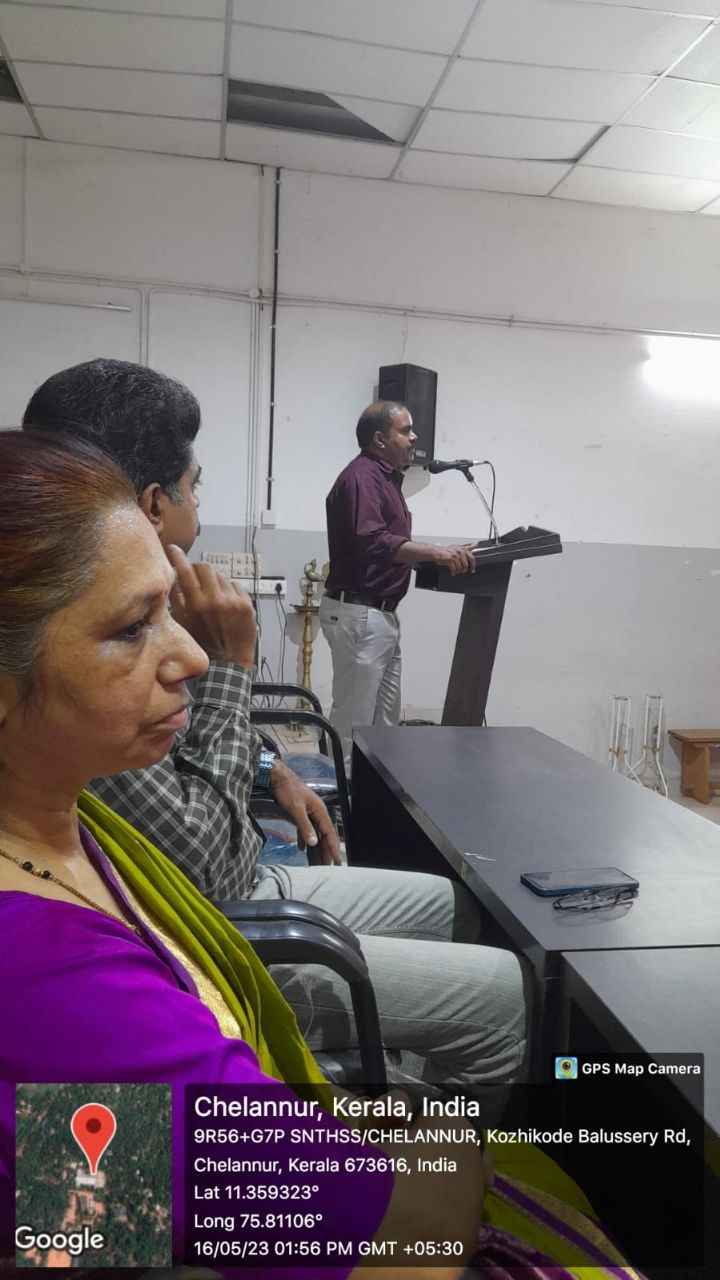 ---
IGNOU 36 CONVOCATION REPORT
IGNOU 36 convocation was held at municipal town hall at vatakara on 03-04-2022.Total 295 students attended the convocation from various study centres. The function was inaugurated by Meenakshi Amma padmasree awardee and chaired by Dr. M Rajesh the regional director Vatakara.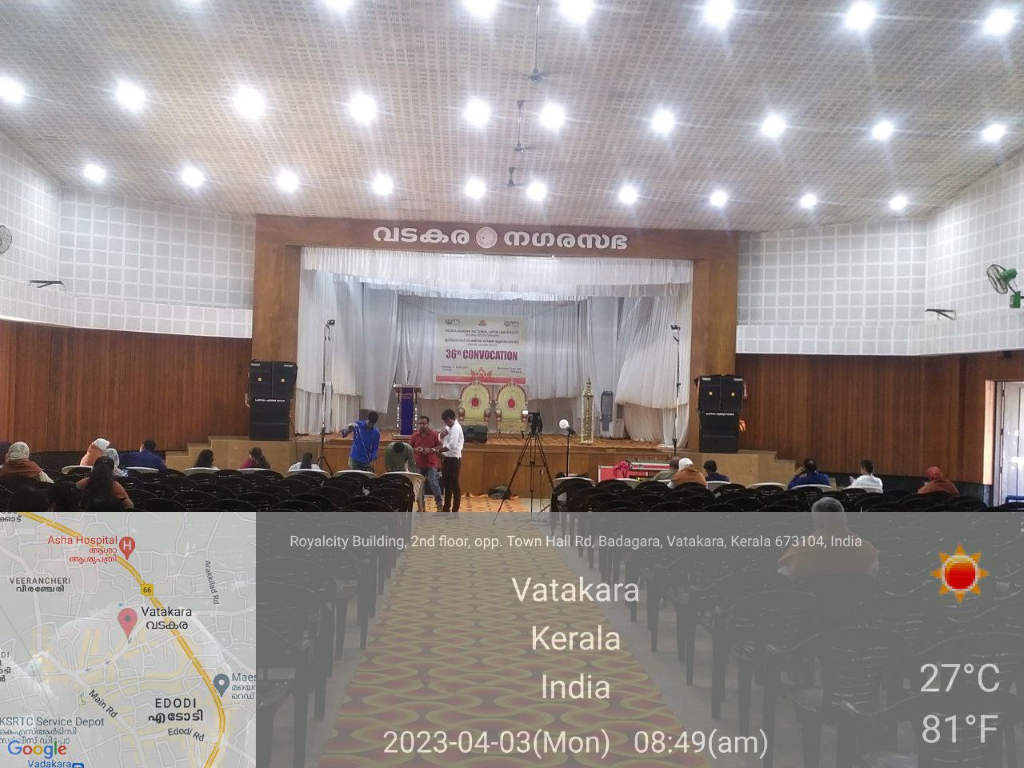 From our study centre Mr.Rejish M T (Coordinator) Mr.Babu T P (Assistant Coordinator) and other supporting staff also participated in this programme and distributed the certificates.
---
Independence Day celebration on August 15 2022
As a part of Independence Day celebration IGNOU Study centre 83012 conducted seminar on"Independence day thought and constitution" at college seminar hall . The seminar was started at 9.30AM and ended 12PM. The seminar inaugurated by Mrs Dr. O Prameela assistant regional director IGNOU Vadakara and delivered the speech regarding "IGNOU's roles in India's Unity" .The programme presided by Lt. Dr. Sindhu Krishna das Principal in Charge Sree Narayana Guru College Chelannur .The key note address by Dr. Jithesh C P (HOD Department of politics Sree Narayana Guru College Chelannur). He stresses the role of our constitution, fundamental duties and rights of citizen of India. Mr. Lt. Mohan sung patriotic song in this programme. Welcome speech by Mr. Babu T.P Ast. Coordintor IGNOU study centre 83012 and vote of thanks by Mr. Rejish M T Coordinator IGNOU . NSS volunteers, NCC cadets and IGNOU students also participated in this programme.
---
INDUCTION MEETING ON 7 JANUARY 2022
The induction meeting of the IGNOU students July 2022 sessions was conducted on 2022 January 7, 2022, 1 PM at College Seminar Hall. Four hundred and five students are enrolled in this session. Among these one hundred and six students were participated the programme. The meeting was chaired by Mr. Rejish M T Coordinator IGNOU Study centre and welcomed by Mr. Babu T. P Assistant Coordinator of the study centre and vote of thanks by Sheeja M K assistant IGNOU study centre. The chief guest of the programme was Dr. Prameela O, Assistant Regional Director IGNOU Vatakara. The chief guest explained the procedure and practices of IGNOU courses and also given the details of assignment, Term end Examination and re registration process. The learners are actively participated the programme. The coordinator shared the experience of IGNOU courses for making insight to the students. The meeting was ended at 3.30 PM
---
---
IGNOU centre inauguration 2017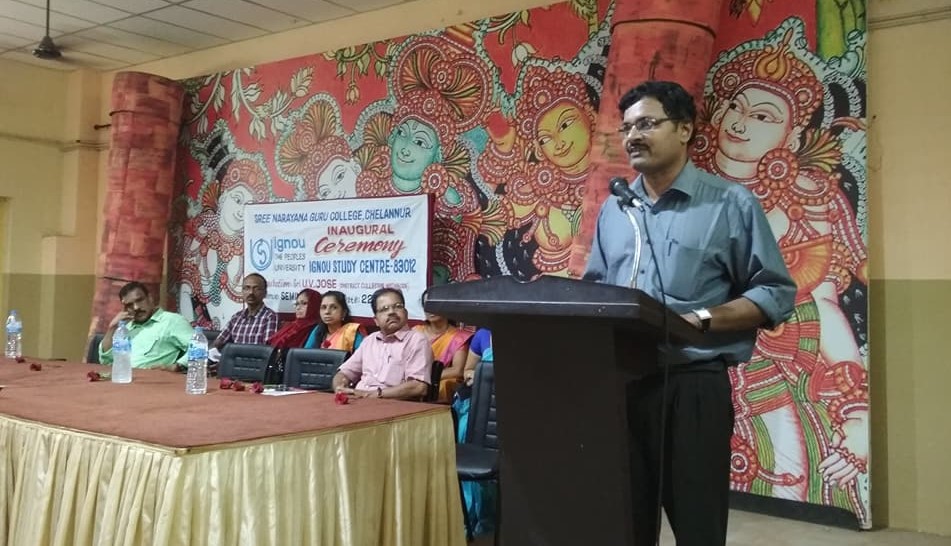 We also conduct Certificate programmes such as Certificate programme in Business Skill (CBS) and Certificate programme in Functional English (CFE). More details about the administration procedure, qualification, courses etc. can be had from the centre coordinator.
Coordinator: Sri. Rejish M.T., Ph: 907477920
Assistant Co-ordinator: Sri. Babu T.P., 9562001818