IGNOU Study Centre
---
The Regional Centre of the Indira Gandhi National University functions in our college. The centre conducts several UG and PG diploma courses of the IGNOU to enable students to undergo various study programmessuch as BA in Sociology, English, Economics and History, B. Com, M. Com. etc.
IGNOU centre inauguration 2017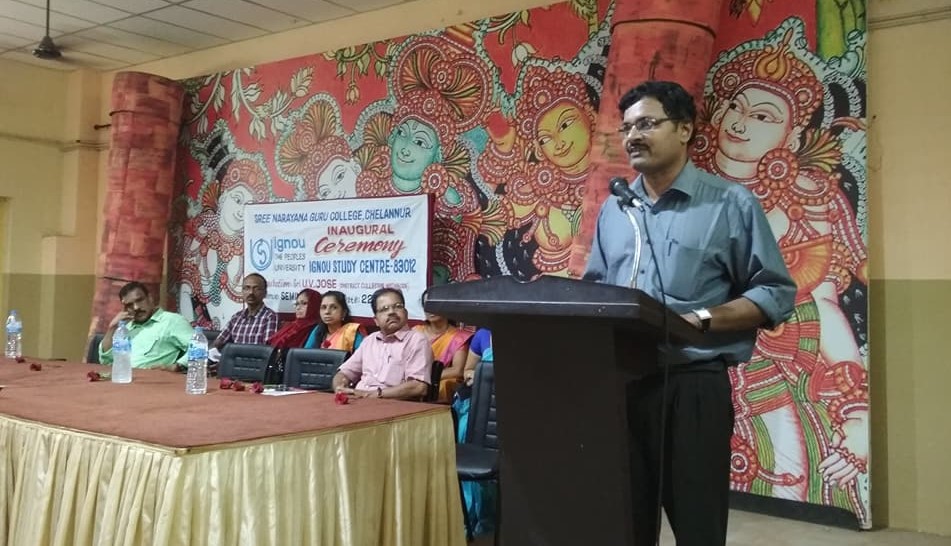 We also conduct Certificate programmes such as Certificate programme in Business Skill (CBS) and Certificate programme in Functional English (CFE). More details about the administration procedure, qualification, courses etc. can be had from the centre coordinator.
Coordinator: Sri. Rejish M.T., Ph: 907477920
Assistant Co-ordinator: Sri. Babu T.P., 9562001818